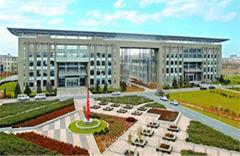 Shenyang Institute of Engineering(SIE) is located in the capital of Liaoning Province – Shenyang, a famoushistorical and industrial city in China.SIE is the consolidation of ShenyangElectric Power Institute and Liaoning Business Vocational Institute, and wasapproved as a degree granting college under the authority of Liaoning Provinceby the Ministry of Education in April 2003. The total area of the campus is 920,000 square meters. The buildings onsite cover 270,000 square meters. Its fixed assets are valued at 720 millionRMB. It is a poly-technical, open and practicaluniversity focusing on engineering education, with a harmonious balance betweenbachelor degree granting education and higher vocational training.
There are 10professional teaching departments and 6 teaching divisions. SIE offers 21bachelor degrees and 40 higher vocational diploma programs in the followingareas of engineering, economics, liberal arts, management, and law. Among them,4 of the majors offered at SIE are Demonstration Programs among National HigherEngineering Institutions; a further 4 majors are experimental subjects inteaching reform at the state level. The students of SIE come from 29 provincesand regions all over China. The total enrollment is more than 15,000. Thegraduates of SIE are favored by employers because of their abilities, attitudeand strong practical skills. They serve not only in Liaoning Province but in all of China in the areas of electric power, equipment manufacturing and modernservices.
  Thereare 939 staff at SIE. Among them, 500 are teaching staff, 45% of whom have asenior professional title. 68% of the teaching staff have post-graduatedegrees. SIE has excellent academic facilities, and strong scientific researchcapabilities. It has one Engineering Technology Center at state level, one atthe provincial level and one at the municipal level. It also has two keylaboratories at provincial level and 5 keylaboratories at municipal level.Liaoning Solar Energy R& D Co., Ltd. has been confirmed as a post-doctorate workstation. There are 65 conventional and Foundation laboratories,20 experimental and practice facilities within the campus as well as 55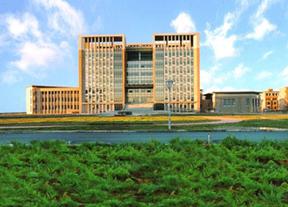 practice facilities outside the campus.SIE is proud of its 6 top-level training systems, such as the 600MW SimulatedThermal Power System and the Turbine Speed Adjustment System, which are valuedat more than 1 million RMB each. Since the consolidation in the year of 2003,SIE has been awarded the second prize of National Science and TechnologyProgress once. SIE also has obtained 4 patents, 1 practical new patent at statelevel and 3 research projects at state level. The pamphlet 《Solar PV technical Regulation》SIE published is the first of its kind in China. SIE has establisheda first-class information technology network on campus. The library contains more than 20,000square meters and a collection of 800,000 books.
SIE is expandingits foreign exchange and cooperation with other institutions and hasestablished friendly interscholastic relationships with 15 foreign universitiesand educational institutions, such as: Red River College, and the BritishColumbia Institute of Technology from Canada, ADIUT from France, as well as Murdoch University from Australia.